The footpaths and trails on BET's nature reserves, high up on Backwell Hill, can give you a great sense of space and openness with fantastic views and wide expanses of sky all around you. However, there is another side to the reserves which, until now, was completely inaccessible to all but the most intrepid visitor.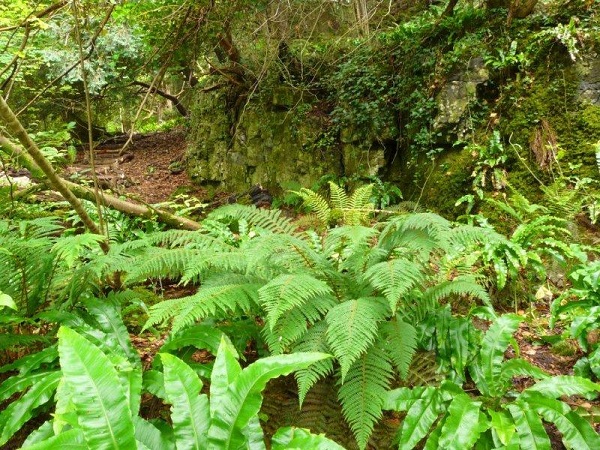 Badgers Wood has a hidden, magical woodland world just waiting to be discovered which you can now do on our brand new 500 metre long trail. The trail starts close to the public footpath off Church Town and winds its way through stunning broadleaf woodland, gently gaining height to emerge at two locations in a small valley path opposite the bridleway in Jubilee Stone Wood. It also has the advantage of creating a circular walk as well as bypassing the steep steps down from the upper parts of the reserve. Along the way you'll pass large yew trees apparently growing on the top of huge boulders, our newly restored pond, literally thousands of intensely green ferns, dramatic exposed limestone cliff faces and veteran oak and yew trees to name just a few of the many highlights.
Directions
Enter Badgers Wood from the lower, ChurchTown, entrance. Walk up the public footpath for 20 metres and you will see the BET 'cabin' in front of you. Take the minor path off to the left in front of it. You will pass the new steps to The Layers meadow after 10 metres and as the path starts to descend, the new woodland trail is on your right, initially lined with stones.
Look out for the seat made by Peter Speight